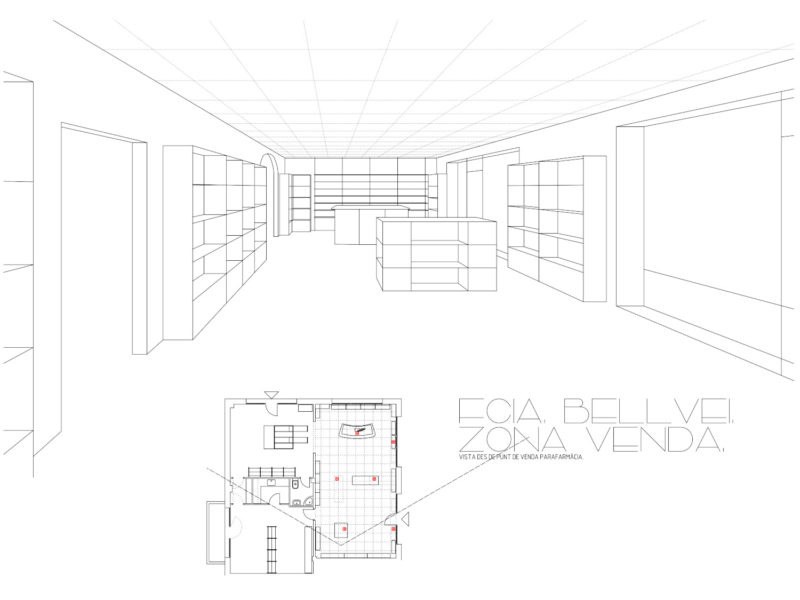 The commitment was to duplicate the commercial area of this pharmacy, in order to have more space for product exhibition. A complete redistribution of spaces, installations and new finishing materials was projected:
One of the 2 existing bathrooms was suppressed.
Laboratory was moved to a new space of identical dimensions, so furniture and equipment could be not replaced.
The same operation was made with the library. The old bookstores were placed in a new circulation area, so no square meters were lost.
The old warehouse was refurnished to became a new office and customer attention place.
The floor look was completely renovated with a new wood-like vinyl pavement. New installations were placed under the floor to feed the new equipment.
Also ceiling had to be changed because of new distribution. New white color lights were installed to get strong colors on products lines.
Electricity and heating was also updated, in order to ensure users comfort.
All these operations were completed with a very low budget. By the change, as you can see, is formidable.